Welcome
As-Salamau alaikum wa Rahmatullahe wa barakatuhu.
Falah is success. But what is success? One way to understand success is by knowing loss, Khasarah. Perhaps the most appropriate place to find it out is in Surah Al-Asr, Chapter 103, of the Holy Quran.
THE DECLINING DAY, EVENTIDE, THE EPOCH,  CHAPTER NO.  103
By (the Token of) Time (through the ages),
Verily Man is in loss,
Except such as have Faith, and do righteous deeds, and (join together) in the
mutual teaching of Truth, and of Patience and Constancy.
This website is for those who want to succeed and not get counted among the losers. It is for those who desire to take up the four requirements given in this Surah and help others for the same goal. It is open to any one regardless of the level of knowledge. In fact, knowledge and action go together in harmony. It is fine if you know little but practice what you know, or you may be a person with great knowledge and leading a dawah movement. It is open to anyone with a sincere desire to act and affect a change within oneself and beyond.
With the help of Allah T'ala, I am introducing this website as an ordinary Muslim to benefit myself and others.  May Allah T'ala help me and you in this cause. May Allah T'ala be pleased with the good work of all of us. ameen.
wassalam
Ishaq Zahid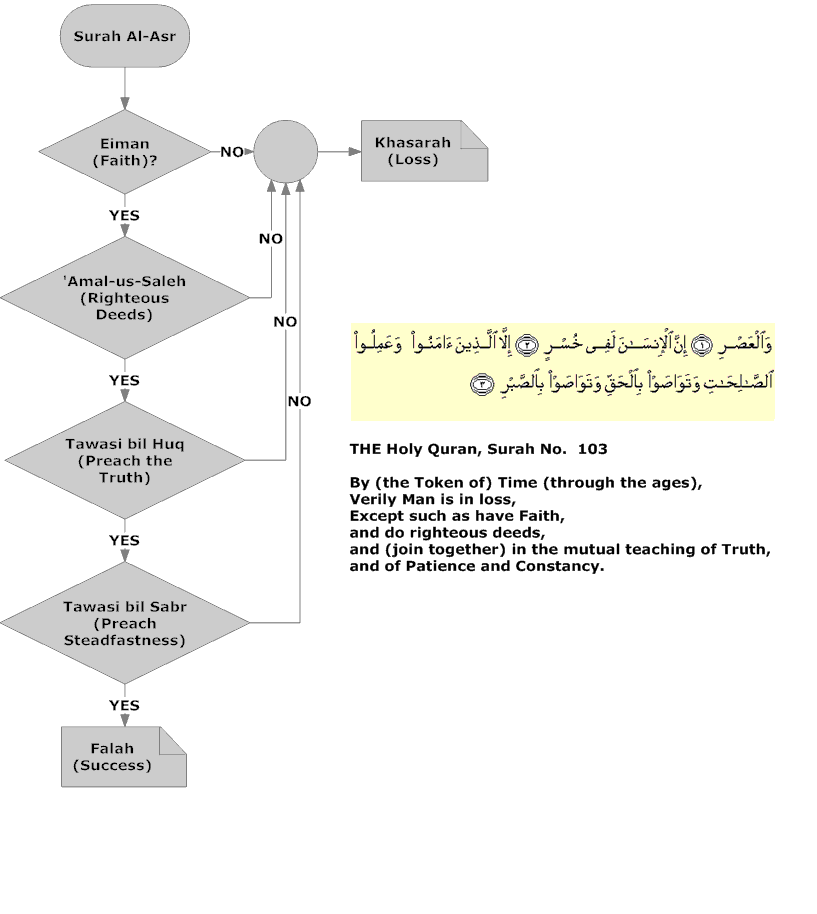 Last Updated (Sunday, 11 July 2010 08:36)